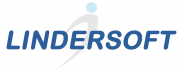 Lindersoft is a privately held widely-recognized global provider of installation authoring and software configuration management solutions. Every day, millions of computers all over the world run software that was built or installed using Lindersoft's products. The company's client roster includes one-third of the Fortune Global 500. We have formed OEM relationships with software development firms around the world.
Thousands of developers have switched to installation tools from Lindersoft for their functionality and ease of use. They trust SetupBuilder to distribute their software to millions of customers and clients around the world.
Software installations are too critical to your business to be put at risk. Deploying any kind of software application is one of the most complex tasks you face as a developer. SetupBuilder offers the full set of the features you need to quickly build bulletproof setups and updates.
Our growing customer list includes industry leading aerospace, commercial banking, defense, entertainment, federal government, financial services, health care, high technology, insurance, pharmaceuticals, retail, securities, and telecommunications corporations.
We are constantly at work creating breakthrough technologies which help power our diverse lines of software products. From our earliest endeavors to our current and future innovations, Lindersoft's commitment to our customers' needs places us well above a sometimes crowded field of competitors.
Our high-performance tools and excellent service guarantee the success of your projects. Your success is our success. We believe that application development is an on-going process, that requires an active partnership between corporate developers and their tools providers. Our customers are encouraged to participate in the quality process by providing feedback and suggestions. This feedback is crucial for enhancing the quality process and measuring its effectiveness.
With our high-energy, success-oriented work environment and innovative technology we are poised for continued success.
Customer service is our focus. Our experience has taught us this is the only way to build a business.
show / hide Products